Comprehensive solutions
Water efficient buildings require the smart specification and configuration of water treatment technologies and products. Our specialist approach will also identify potential areas of water efficiency.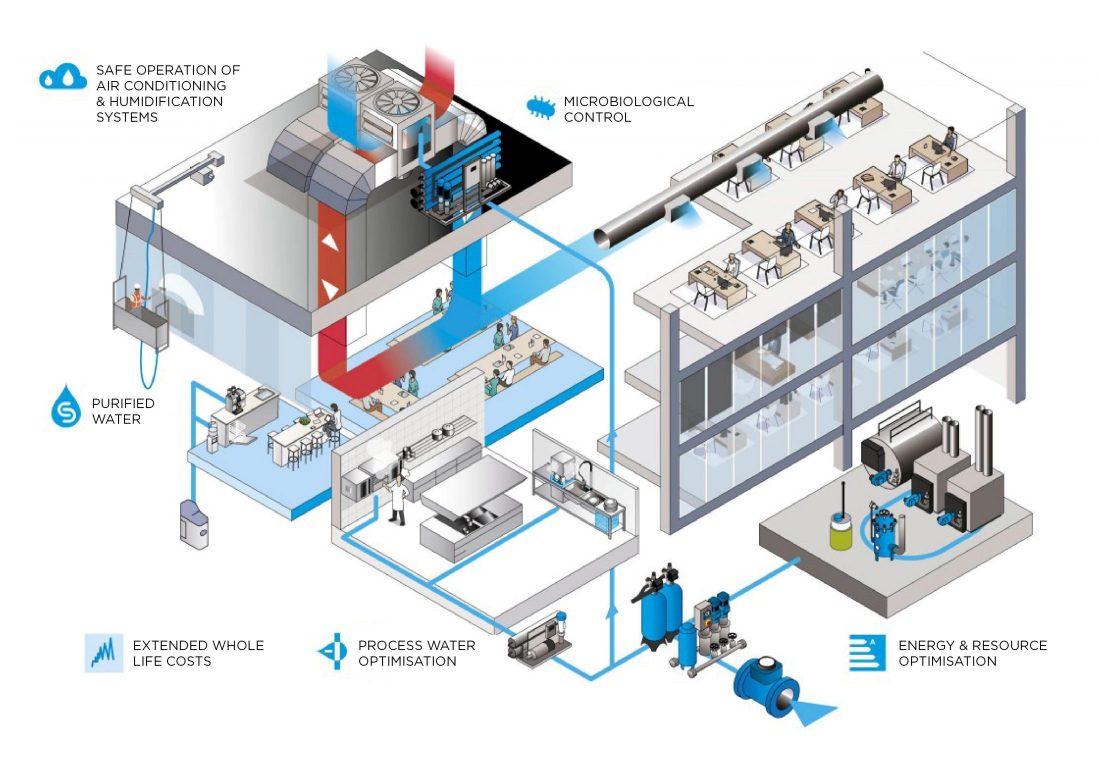 Virus and bacteria control
Air humidification systems and equipment represent a potential source of transmission of viruses and bacteria, including legionella. By using demineralised water to sterilise equipment, health risks can be negated. Lubron's water treatment specialists understand the challenges, have extensive knowledge of legislation and regulations and can specify the appropriate technology to deliver the best performance for every environment.
Energy efficiency – Sustainable and environmentally friendly
Specifying or improving energy efficiency is key to any modern building. Heating and cooling costs represent a significant share of energy consumption. A sustainable building relies on efficient cooling and heating systems. With the correct water treatment, heat transfer can remain optimal for longer, resulting in fiscal savings and a reduced carbon footprint.
Performance and reliability
From water sources to heating and cooling systems, efficient water treatment improves the sustainability and running costs of any building. Lubron's team of building services experts will identify opportunities for optimum performance at maximum efficiency with solutions that will stand the test of time. From a listed historic building to a state of the art new development, Lubron can design, manufacture and maintain the perfect solution.