Comprehensive solutions
There are many considerations for water use in the hotel and catering industry and in commercial kitchens and it has to comply with high quality standards. This demands a specialist approach and knowledge of current laws and regulations. Based on your water consumption and your water quality requirements, Lubron Water Technologies can deliver a tailormade solution guaranteeing the best results.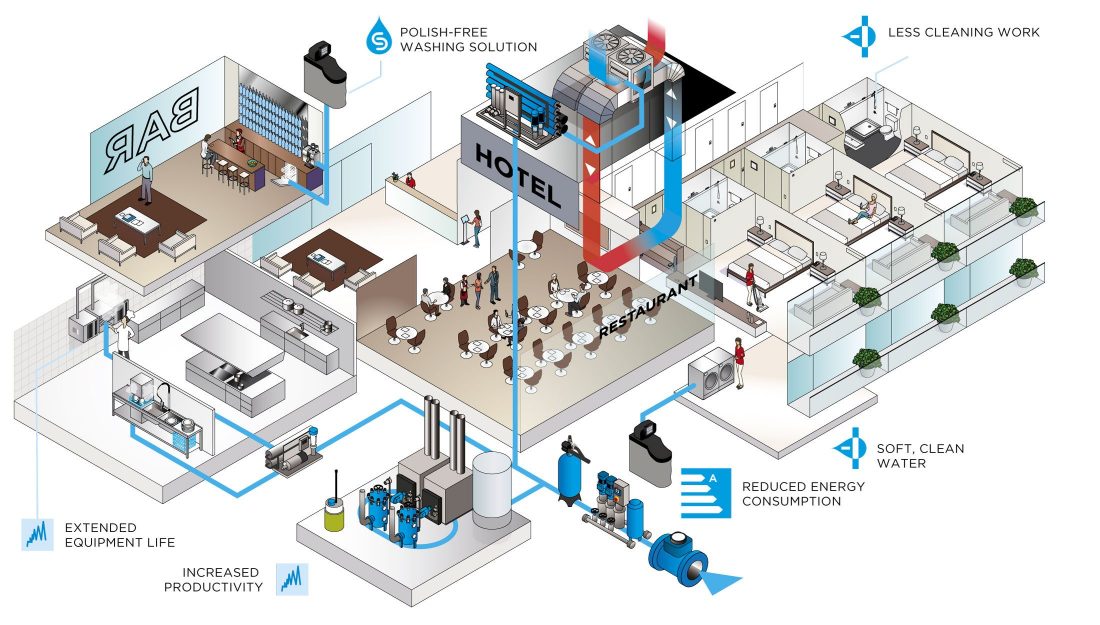 Reduce maintenance costs, increase profits
By using softened water in kitchen equipment, scale deposits are minimised and maintenance costs are kept low. Through installing Lubron Water products, potential equipment malfunctions are significantly reduced, providing reassurance for you and your business.
Less cleaning
The high standards of cleaning demanded throughout the industry, require the removal of scale from tiles and taps in bathrooms, toilets and kitchens. By using decalcified water, scale deposits can be reduced significantly, resulting in both time and cost savings. Whatever the size of your business, big or small, Lubron provides the best water treatment solution.
Polish-free cleaning solution
Polishing is not only time-consuming and unhygienic, but also often leads to damage or breakage. By using the reverse osmosis process, Lubron provides solutions with high quality results. In order to determine whether a polish-free water solution can be applied, both the dishwasher and rinse water have to be tested.